This DIY project can be for the holidays … or not. It comes from Heidi and Brent Kruse, who use items they find in their own hometown ReStore in Sioux City, South Dakota and then blog about their creative results. You'll need cabinet frames, which you can find in the ReStore aisles. Or, you can also use picture frames; again, also found in our aisles. If you are done holiday decorating, make this an "any day" project. It can be your child's initials for his/her bedroom. Or the word "HOME" to hang in the family room.
Here are Heidi and Brent's directions and pictures ….
To begin, Heidi and Brent sanded and painted these unfinished cabinet door frames with two coats of antique white paint followed by a coat of brown glaze, which gives them an aged look.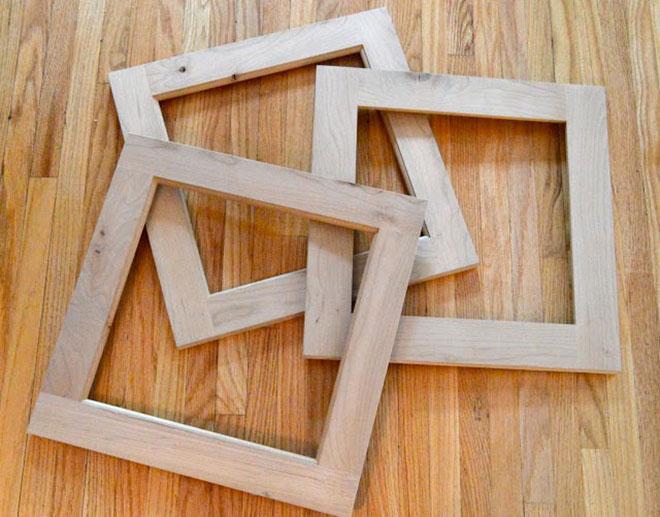 Since they weren't working with a cabinet door that had a panel in it, they had to make our own. Luckily, they had some scraps of drywall lying around that worked perfectly!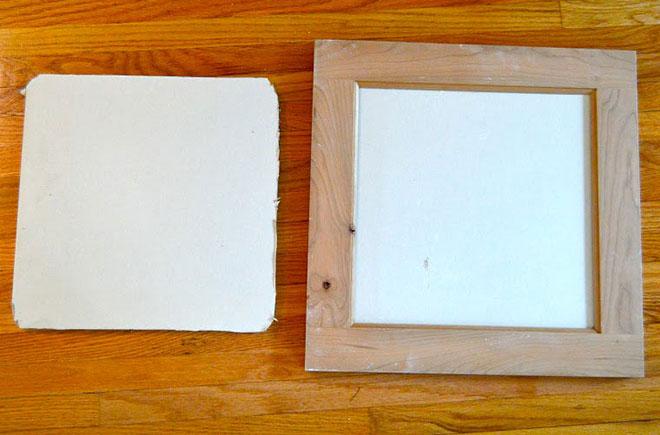 The plan was to wrap the panel in burlap, but burlap has a very loose weave which meant the drywall was going to show through. To remedy that, they painted the drywall with a few coats of a similar color of paint as the burlap — a turquoise, in this case.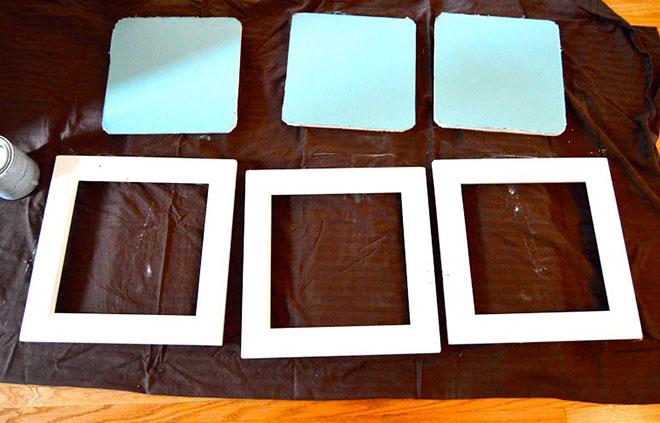 Once the paint on the drywall was dry, they wrapped the burlap around the drywall and then placed it in the frame.
Before they started applying the buttons, Heidi and Brent wanted to paint the letters onto the burlap. It's very difficult to cover every space with round buttons, so painting the letter onto the fabric first in a similar color to the buttons allows for small areas of the fabric to show between the buttons while still maintaining the solid shape of the letter. To transfer the letter shape onto the fabric, they simply printed letters from our printer and cut them out. Using a red marker to match the red paint we were going to use next, we traced around the letter to get the shape.
Once they had our letter shape outlined, we used red metallic acrylic paint to fill in the remainder of the letter.
They found large packs of buttons in all sorts of colors at a local fabric store, so they grabbed a couple different sizes so there would be large ones to cover big spaces and little buttons to fill in the tiny gaps.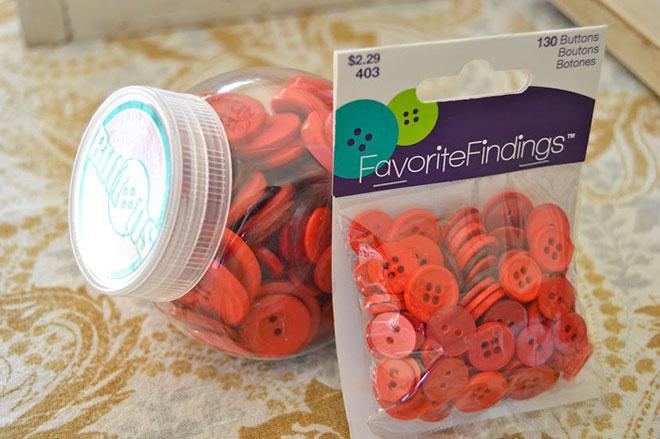 Now it's just a matter of getting all of those tiny buttons hot glued to the painted letter — this part is sort of tedious, but don't give up!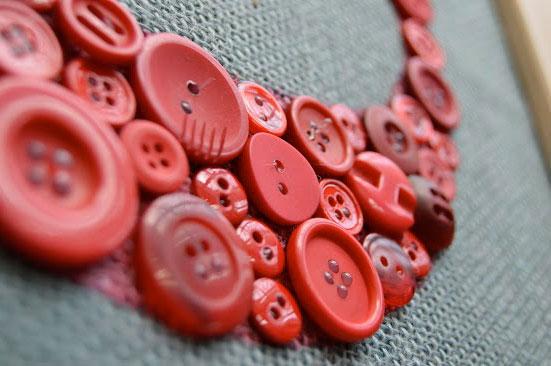 All of the framed letters should be complete at this point. They wanted to hook our three frames together vertically, so here is the hardware we used to attach them to one another.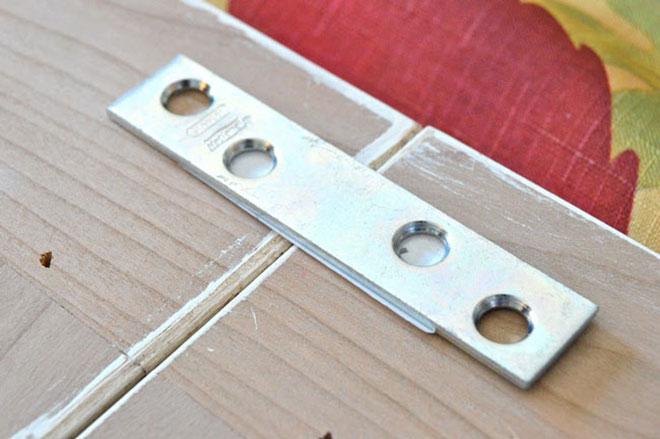 Heidi and Brent hung their button art on the wall next to our Christmas tree where they can enjoy it all season long!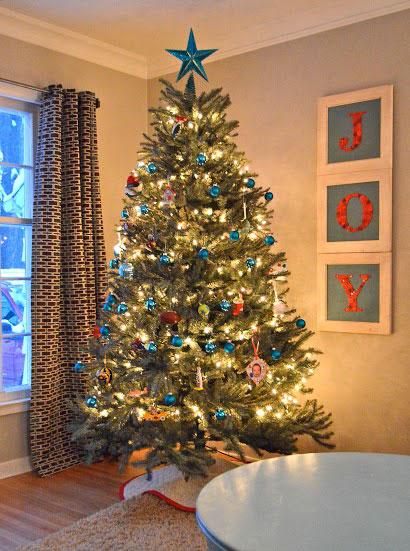 Heidi and Brent Kruse, from Sioux Falls, South Dakota, enjoy creating DIY projects. Repurposing and upcycling is their passion and hobby. Follow along with their projects, big and small, on the Kruse's Workshop blog and find them on Facebook.